MACHINE AND INDUSTRIAL PLANT COMPONENTS FROM EDS:
BETTER THAN JUST WELL MADE

Having gained over 30 years of experience in the production of sophisticated machine components made of steel, stainless steel, aluminum, titanium and plastic for the packaging, semiconductor and petrochemical industries, we know: Thinking ahead pays off! Especially for our customers.
Because we support you in optimizing your desired components or their manufacturing process, wherever possible. The mere drawing-based production is a matter of course for us. We let ourselves be inspired by your orders to make the best out of them for you – whether in terms of shape, material, price or timing.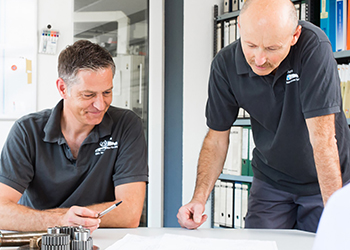 Beratung & Entwicklung
Als Techniker sind wir zwar eher "Macher"-Typen, Ihre Aufträge durchdenken wir trotzdem jedes Mal aufs Neue, um die gewünschten Maschinenbauteile in die bestmögliche Form zu bringen. Unsere erfahrenen Mitarbeiter entwickeln bei Bedarf auch ganz individuelle, maßgeschneiderte Fertigungskonzepte, die wir ebenso gewissenhaft wie flexibel und schnell umsetzen.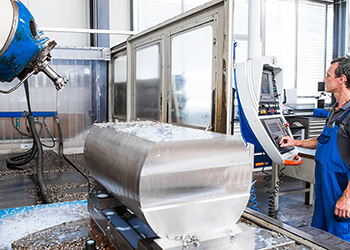 Lohnfertigung
Dank der konsequenten Investitionen in die Erneuerung und Erweiterung unseres Maschinenparks sind Schnelligkeit und Präzision keine Gegensätze mehr. Je nach Auftrag nutzen wir unsere mit CAD/CAM Systemen verbundenen, CNC-gesteuerten Maschinen, um Ihre Bauteile zu fertigen.Egal, ob 3 mm oder 3000 mm groß und unabhängig von der Stückzahl.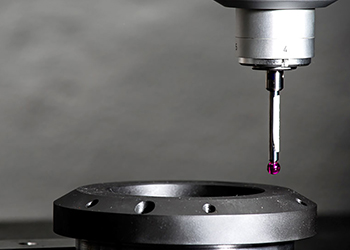 Qualitätssicherung
Auch die systematische Prüfung der von uns gefertigten Maschinenbauteile ist für uns selbstverständlich: Jedes beauftragte Teil, das unsere Drehmaschinen und Bearbeitungszentren verlässt, durchläuft ein konsequent durchgesetztes Qualitätssicherungsverfahren. Dazu gehört u.a. die Prüfung mithilfe unserer hochpräzisen Messmittel.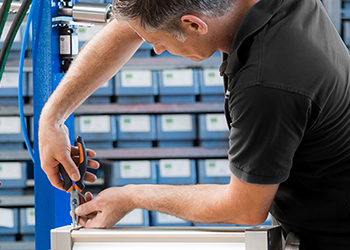 Montage
Sie möchten Ihre internen Montageprozesse beschleunigen, und suchen nach kompetenter Unterstützung? Wir fertigen nicht nur die entsprechenden Bauteile, wir übernehmen gerne auch die Montage von Baugruppen und Anlagenteilen nach Ihren Konstruktions- und Qualitätsvorgaben.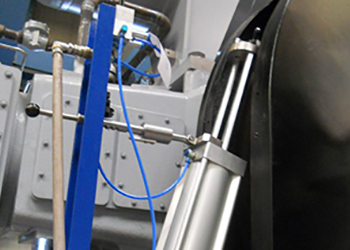 Compressor Technologyk
Inspired by our customers' orders, and the challenges they face, we have developed various technical aids that make every-day worklife easier where maintenance and repair work is concerned. These include pneumatic and electric rotation devices for compressors, which we successfully sell as far afield as the USA. Our patented, flow-optimized and maintenance-free turbo check valves are even used worldwide.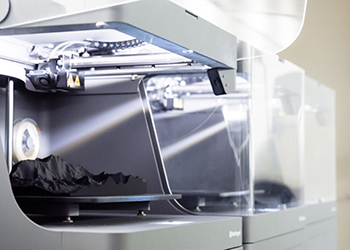 Additive Fertigung
Für Prototypen, Kleinserien, komplexe Geometrien oder kurzfristig zu ändernde Bauteile ist der Aufwand einer konventionellen Fertigung manchmal einfach zu hoch. Profitieren Sie von unserer hochmodernen 3D-Drucktechnologie, um Ihren Bedarf schnell und einfach zu decken. Dank hochwertiger Verbundstoffe ist ein hohes Maß an Stärke und Haltbarkeit gewährleistet. Zumal fertige Stahleinsätze für Gewinde und Buchsen unproblematisch eingebettet werden können.
WWe will help you get on with things!
You have any questions about our manufacturing technologies or do you wish to develop a component specifically made to suit your needs?
Do contact us at +49 (0) 2462 998800
or use the contact form below.